"Comic romantic antics! Hits your funny bone!..."
-- The New York TImes
more...
"If anyone should be well-versed in the ingredients that make a hit, it's Stewart F. Lane! One walks away mightily entertained..."
-- Time Out New York
more...
"Peter Scolari is a serious comic artist!"
-- BroadwayWorld.com
more...
"I recommend you take in a performance of IN THE WINGS to give a nice, hearty round of applause to a very good cast..."
-- BroadwayWorld.com
more...
"Comedies don't get much luckier!..."
-- American Theater Web
more...
"Peter Scolari brings the boyish exuberance and unique physicality that charmed Newhart fans..."
-- NYTheatre.com
more...
____________________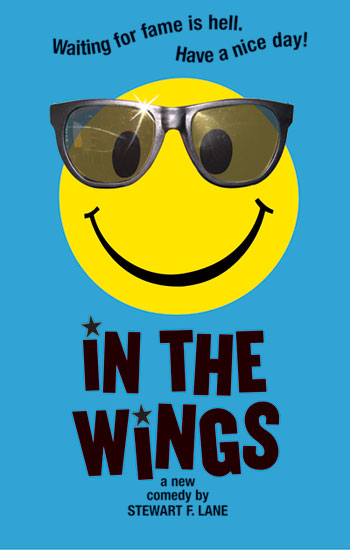 Bios | Press Release | Photo Gallery | Press Kit
ABOUT THE PLAYWRIGHT, STEWART F. LANE
ABOUT THE PRODUCER, BONNIE COMLEY
Performances begin September 9, 2005 at The Promenade Theatre, 2162 Broadway at West 76th Street. NYC.